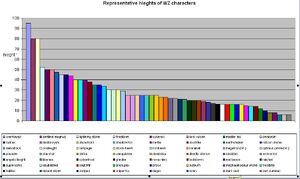 List below is sorted by size of biggest to largest. If characters are the same size, then it is alphabetical.
Mobile Fortress/City Ships
Edit
Storms End
Omnicron's mobile base
Mercy
Mir's personal sentient ship
61 Feet/19 Meters or above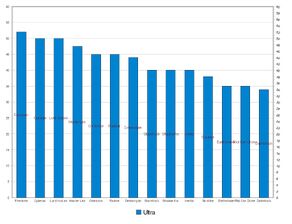 33-60 Feet/10-19 Meters
26-32 Feet/7.9-9.8 Meters
(isn't this a misleading classification? You don't HAVE to be this size to be a good leader...) ~Shockers
20-25 Feet/6.1-7.6 Meters
The average seeker is roughly 21'.
13-19 Feet/4-5.8 Meters
The average Car-former is roughly 19'.
Up to 12 Feet/3.6 Meters
Humans, Minicons & Headmasters
Edit
No characters in the TCA roleplaying falls into this category yet.
Ad blocker interference detected!
Wikia is a free-to-use site that makes money from advertising. We have a modified experience for viewers using ad blockers

Wikia is not accessible if you've made further modifications. Remove the custom ad blocker rule(s) and the page will load as expected.