For the role-playing video game, see Legends of Wrestling.
For the former component club of AJJE Games, see LOTW.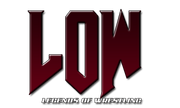 Legends Of Wrestling is a role-playing game where you can control a wrestler and best promo wins.
Based off the video game, the love of wrestling, an efed and a be the booker by the same name and my own imagination.
Characters
Edit