! ! This article is in need of a cleanup ! !
Reason: Personal pronouns should be removed, external links be put at the bottom as sources.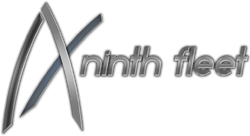 The Ninth Fleet, formerly Task Force 93, is a sim club that features Star Trek and other sci-fi related sims. Founded on May 9th, 2010 by several former members of Bravo Fleet, it was known as Task Force 93, until February 2011, when the group changed its name to reflect growth. Each simm in The Ninth Fleet is independent, creating it's own canon, guidelines, and awards. The Ninth Fleet was founded on '6 Simple Rules' that avoid the hassle and 'red tape' of so many other simming groups.
The Ninth Fleet's site reflex its simple philosophy, offering a Fleet wide Forums, Wiki, and Application Forum.
Major awards
Edit
Six simple rules
Edit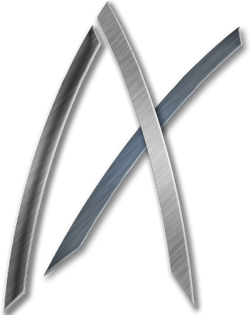 The Ninth Fleet was founded on the belief in '6 simple rules'.
Have some fun
Edit
We're all here for the same reason, right? To have fun simming with others. Try to keep that in mind.
Keep it civil
Edit
If you have a disagreement, work it out like responsible adults, or if you need to ask someone to help with the situation, do it. The age limit here is thirteen, not three. In other words, to quote Wil Wheaton, "Don't be a dick." (Reference)
Planning council
Edit
The Ninth Fleet has a planning council that comes together and helps run the OOC services of the group. It's the command group that runs as a group of equals helping the place along, instead of a chain of command. Let's call it The Council for now, until we think of a better name.
IC ranks and YOU
Edit
The 9th Fleet is a loose collection of players and we will generally try to leave you alone if you want, or if you want to participate in our group you can to your own degree. However, we have one expectation we try to uphold and that is promotions above Captain (or equivalent). We ask that you limit them as much as possible; we are going to try to save admiralty ranks for people whom are commanding bases (which the Commodore rank would justify their rank, as most bases have at least two ships and a flag rank means you command more than one ship concurrently). We acknowledge that you may start out with an established character that has been promoted to a flag rank; we will look into this on a case-by-case basis.
Please do not do anything that would be considered wildly out of character for your universe in character
Edit
Things like have your ship, bristling with weapons, fly into the heart of an enemy stronghold, then nuke and pave the entire surface of the planet are not exactly in Starfleet's character. Or going back in time and erase things from existence at will. We will be adding onto canon, but blatantly violating established canon in ways out of character with the universe is not encouraged.
Fleet communication is intended for age groups 13 and over
Edit
Your simulation can be whatever you would like; however if your simulation is intended for age groups that are higher than the task force communication standard, please let us know ahead of time so we can list it on your forum here as being age restricted. Conversely, the minimum age requirement is due to the US Children's Online Privacy Protection Act of 1998 [1]. There is a great deal of paperwork involved with complying with this law and while we are dedicated to being open, this law does present an obstacle we quite honestly do not have the time to deal with. Yes, even if you live outside of the US, we want to keep that standard in place; the hosting for this site is US-based and we need to abide by their laws.
Each simm in the 9th Fleet is independent of each other. What's that mean? Well, basically, the events on one simm doesn't necessarily effect the events on another. The 9th Fleet isn't the bureaucracy that most 'Fleets' are. There's no 'Fleet CO' or 'Command Staff' telling the simms in the fleet what they can and can't do in game (as long as those simms follow the Six Simple Rules anyway). What that really mean? It means the CO of the 9th Fleet have the freedom to run their games as they see fit, Trekking their own way through the Stars. Sure, most of our simms share some common plots, events, and timeline, but its this freedom that makes the 9th Fleet special!
USS Arlington - Curry Class - PBF
USS Pegasus NCC-1702 - Constitution Refit - FanFic

Deep Space 7 - Planetary Base
USS Mississippi and Company
USS Odyssey - PBF
Gateway Station - Alexandria Class Starbase - PBF
Meshkenet Outpost - Mannheim Class Starbase - PBF
Echelon Station - Spacedock Class Starbase - PBF

Starbase 400 - Spacedock Class Starbase - PBNova
USS Shadow - Sovereign Class - PBNova
USS New Hampshire - Galaxy Class Refit - PBNova
USS Hammerhead - Hammerhead Class - PBNova

Starbase 2012 - Dynasty Class Starbase - PBF (18+)
U.S.S. Guardian - Odyssey Class Heavy Cruiser - PBF (PG)

Star Trek Online
Edit
The Ninth Fleet has been involved in Star Trek Online since the MMORPG went active 4 years ago. We have established a nice group of players with a Starbase, and facilities progressing at a steady pace and have a strong team of experienced Captains. We are always looking for like minded individuals to join us in-game. Find us in game at Frontier Station, look us up in the Fleet Directory under " The Ninth ".
External links
Edit