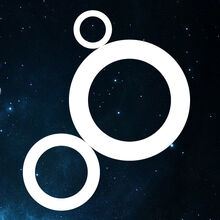 United Confederation of Interstellar Planets
Edit
The United Confederation of Interstellar Planets, known more commonly among its membership as UCIP, is a simming organization that was founded in 1994. Since its inception, UCIP has become known for its quality simulations and simming environment, advanced simmer training programs, and general OOC support structure. It has been recognized by Yahoo! Internet Life as being the best Star Trek RPG on the internet. Yahoo! Internet Life Article.
Since it's creation UCIP has provided homes to several quality simulations encompassing numerous genres including Star Trek, Stargate, and Battlestar Galactica. UCIP is currently comprised of two division: Starfleet, which houses all Starfleet and Federation SIMs, as well as SIMs from the Romulan Star Empire; and Klingon Empire. The second division is the services Division, which is tasked with providing all OOC services for the organization.
The current President of UCIP is Thomas UCIP.
Starfleet
Edit
UCIP's simming division is the Starfleet division and comprises the following games:

The UFP Division also offers simmers the opportunity to become involved in the Starfleet Marine Corps (SFMC). Starfleet Marines are found throughout SIMs in the UFP, but can also be found at Headquarters Marine Corps (HQMC), the IC Headquarters for the SFMC. HQMC also operates a marine simming project known as the 75th Rangers, which is an all-marine simming project aimed at showing players in the SFMC how a marine-oriented simulations may be conducted.

This Division also offers the opportunity to join the more secret side of Starfleet and be involved with First Force Special Operations. They are the Navy SEALs of the Star Trek universe, answering the need for small infiltration Teams. First Force can be found on a number of sims as well as at Starfleet Command and at the home of First Force, Polaris I. First Force Command runs a Team assigned on Earth as well as on Beta Fleets Starbasee 22 to allow simmers to see, much in the fashion of HQMC's 75th Rangers, how a First Force Team and Unit may Operate.
UCIP Services
Edit
UCIP Services Division, currently overseen by Jacob, houses all Out of Character (OOC) departments required to keep UCIP functioning, including:
External Links
Edit
UCIP: Main website for the United Confederation of Interstellar Planets simming organization.
[[1]]: UCIP is recognized by Yahoo! Internet Life as being the best Star Trek RPG on the Internet!
[[2]]: An interview by about.com concerning UCIP.



Note: Star Trek®, Star Trek:The Next Generation®, Star Trek:Deep Space Nine®, Star Trek:Voyager®, and Star Trek: Enterprise® are registered trademark Paramount Pictures. No copy infringement is intended.